TWA as Muse: Access Contemporary Music
Photo: Jenna Bascom – Open City Award: TWA Hotel
As one of the most iconic buildings of the 20th century, Eero Saarinen's TWA Flight Center has inspired countless artists and photographers, filmmakers and designers. At the 2019 Open City Award, Open House New York was thrilled to extend that legacy into the 21st century by partnering with Access Contemporary Music and professional ballet dancers to commission a series of site-specific performances inspired by the re-opening of this iconic masterpiece.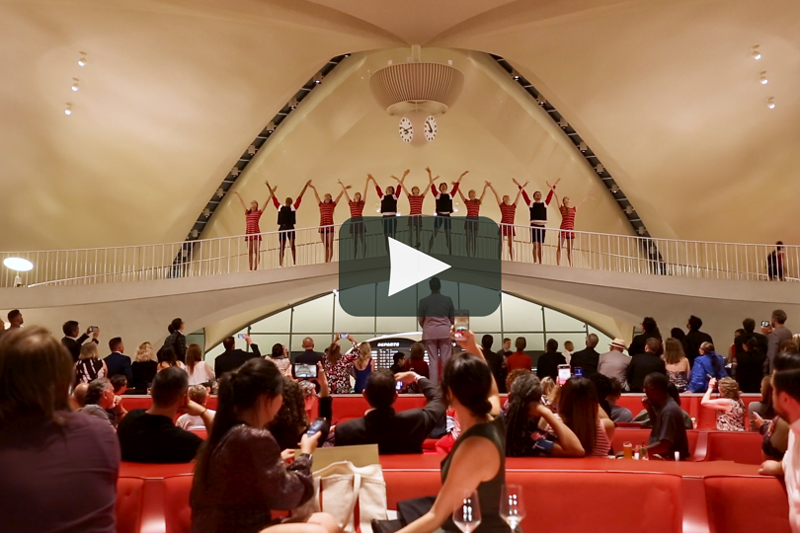 Eero
Composer: Stephanie Ann Boyd
Choreography: Peter Walker in collaboration with Emily Kikta
Dancers: Daniel Applebaum, Devin Alberda, LJ Brown, Christina Clark, Naomi Corti, Uma Deming, Anthony Huxley, Emily Kikta, Evelyn Kocak, Lauren Lovette, Olivia MacKinnon
Boyd's work takes its structural cues from the building itself; melodic lines trace the architecture's curves over the course of the piece, resulting in a work commemorating the terminal and welcoming it into the next chapter of its life.

Uplift
Composer: Seth Boustead
Boustead's piece is inspired by the story of the building itself–from the optimistic unveiling of Saarinen's monument to aviation at the dawn of commercial air travel, to the decline of TWA and the eventual closing of the building, and then the fight to preserve it and its rebirth as an ultra-chic hotel. This story is not told linearly but with several different intermingled musical themes.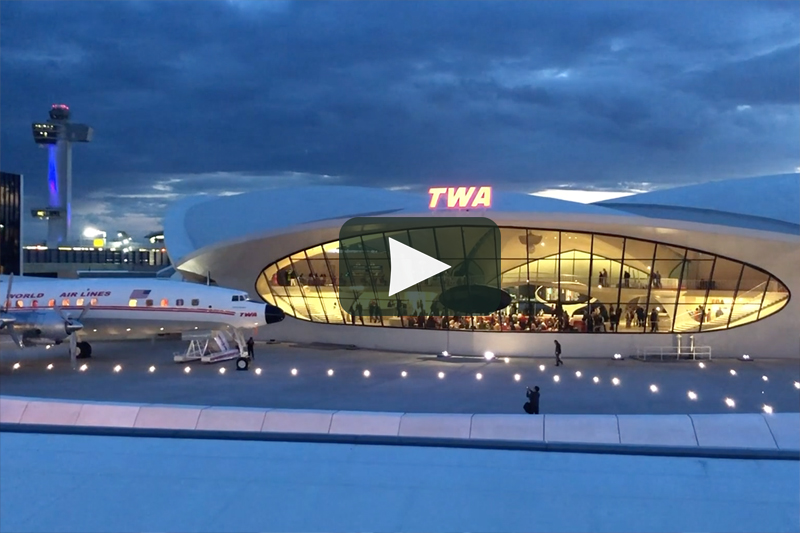 Elision Fields
Composer: Ed Windels
Elision Fields is inspired by photos of the revamped space, as well as by Saarinen's original vision: one contiguous sheer structural span and the components that comprise it (both visible and invisible in the structure), and the composer's own experience of the terminal and its use and breadth of space.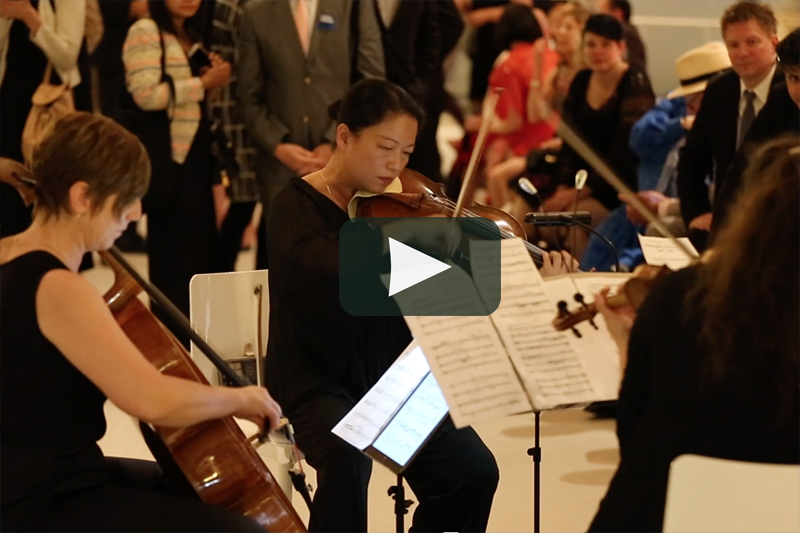 Palimpsest: Thin Shell Structure
Composer: Anthony R. Green
Palimpsest: Thin Shell Structure utilizes as inspiration both the physical characteristics and history of Saarinen's iconic building. With each instrument symbolically representing aspects of design, additional construction around the headhouse, external visual effects, and ultimate repurposing, this new work attempts to encapsulate the greater, meta-story of Saarinen's great vision–a vision which he never saw to completion.

Musicians
Cello: Kate Dillingham
Violin: Laura Goldberg
Clarinet: Danny Mui
Viola: Liuh-Wen Ting
Films
Director and Editor: Jesse Green
Director of Photography: Sam Green