Meet our OHNY Weekend Volunteers
–
Meet Seth, Paola, Christian, Mary, Hal, and Sara – six of the 1,400 volunteers who will help make OHNY Weekend possible in October – and hear why they love New York City and why they volunteer for OHNY Weekend.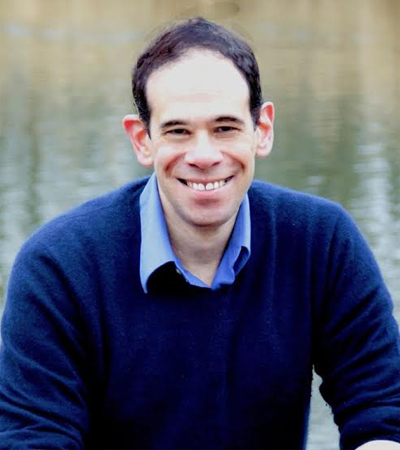 Seth Flicker
Educator
Fort Greene, Brooklyn
Best Open House New York memory?
I've been going to OHNY since the first year it started. Every year OHNY introduces me to places and creates moments that are sublime, stunning, shocking, and meaningful. I've loved tours of the parts of the Navy Yard that hide in the shadows, leafing through subway accident reports from the 1930s at the MTA archives, and–like discovering a hidden world–being allowed entry into the Arch at Grand Army Plaza to uncover its secrets.
Favorite spot in New York City?
When I was very young I wanted to live underneath the Brooklyn Bridge in the boarded-up vaults. To me, there's nothing that says NYC like that bridge, built with daring and strength, connecting the two islands, changing NYC forever.
I'm volunteering because…
I feel that my passion for NYC history is infectious and my knowledge of the city is strong. One of my gifts that I feel I can give to others is a better understanding of the site they are visiting. At the very least, my love of and respect for NYC always shines through and, I hope, spreads to the other OHNY participants I meet. To be a part of an event that celebrates NYC and those who love it is special and meaningful to me.
What is a fun fact about you?
I used to be a professional journalist and screenwriter–writing for such studios as Walt Disney, 20th Century Fox, New Line Cinema, and Columbia Pictures.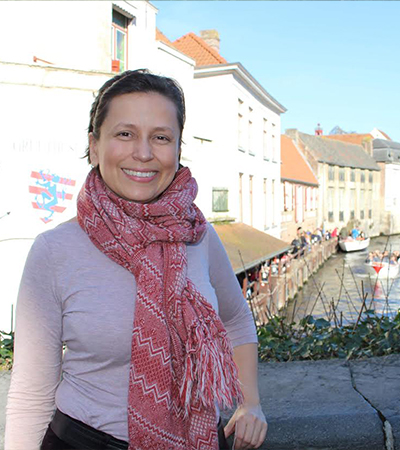 Paola Jordan
Co-director, The Metropolitan Parent Center and Autism Initiative at Sinergia
Inwood, Manhattan
Best Open House New York memory?
Many years ago OHNY offered the privilege to tour what is now the High Line! It was absolutely remarkable to be able to see the warehouse, the slaughterhouse, and meat packing plant. One of those once in a lifetime opportunities. Years later I was part of the lighting tour at the same site where the architects discussed their inspiration and process for designing the lights of the first phase of the High Line. It was a full circle experience for me!
Favorite spot in New York City?
Currently, I love going to Governors Island. I like open big spaces especially if is near the water. I also enjoy visiting the General Grant National Memorial, especially during the summer when Jazz Mobile offers free concerts.
I'm volunteering because…
I have been volunteering with OHNY for more than 10 years and am personally committed to its mission to make the city available for all New Yorkers after the terrible events of 9/11. Being part of something that brings together people from different socio-economic and cultural backgrounds, and that now is engaging a whole new generation of New Yorkers, is something that I admire and respect.
Fun fact:
I also always try not to miss NY Comic Con! I take one day off from work and do a part time job with them. It is so much fun to be able to relax and meet new people.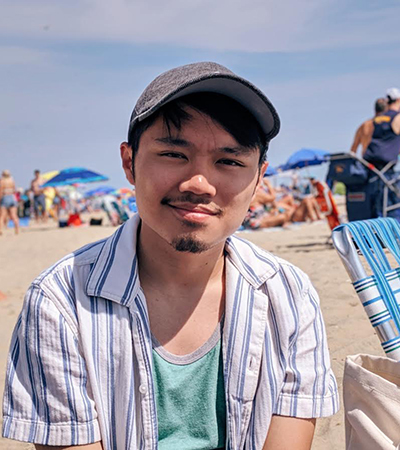 Christian Jay Villanueva
Architecture Student
Jersey City
Best Open House New York memory?
Being part of the volunteer team at the Jefferson Market Library last year. There was a line to get in when we arrived, before the site even opened. We quickly huddled up and made a plan to divide tasks and jobs so that things would go smoothly. It was so great being part of a team effort to make sure everyone had a good time and that they all got to see the incredible views from the top of the tower.
Favorite spot in New York City?
Pier 15 near the South Street Seaport. I am a big fan of the design of the Pier and the way it invites people in as well as the spaces designed for leisure. It provides a great respite from the bustling and crowded NYC streets. You're quite literally above the city but yet wholly connected to it.
I'm volunteering because…
There's no better way to understand the city's many landmarks and important places than experiencing it firsthand. OHNY introduces me to new opportunities and new sights I did not know about. I am excited to volunteer my time to help others have a great time learning as part of a dynamic team.
Fun fact:
I really love to cook. Almost as much as I love to eat! But I am still practicing cooking Filipino meals because there's a lot of pressure to make it perfect!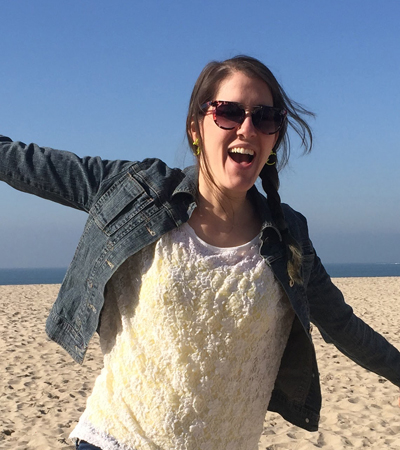 Mary Brownlee
TV & Film Editor
Clinton Hill, Brooklyn
Best Open House New York memory?
Receiving a bottle of bourbon as a thank you gift after volunteering with Kings County Distillery.
Favorite spot in New York City?
The Brooklyn Promenade. It's a beautiful place with amazing views of Manhattan and the water. Brooklyn Heights is a wonderful and historic neighborhood with lots to see and do and the Promenade is its shining gem. I can't help but feel very peaceful and serene and in awe of this amazing city while walking along the promenade.
I'm volunteering because…
I love NYC so much and making it more open and accessible to everyone is something that we really should never stop striving for. OHNY weekend is one way I can help do that! I love that OHNY knows creating New York's future is just as important as preserving its past and if I can be a part of that, even in a small way, I'll be there.
Fun fact:
I can recite the alphabet backwards from memory!
Hal Eskenazi
Commercial Real Estate Broker
Murray Hill, Manhattan
Best Open House New York memory?
Visiting the Manhattan Municipal Building's Cupola, which provided breathtaking, unparalleled 360-degree views from the terrace that encircles the top. I feel lucky to have been there for such a limited and unique opportunity.
Favorite spot in New York City?
I live in Murray Hill, which for me is "the center of Manhattan." My favorite spot in the city is the terrace of my apartment, which I use 12 months a year. I love the outdoors it affords me for infinite reasons.
I'm volunteering because…
There is always something new in New York that I haven't experienced or seen yet. The changing landscape is always interesting and always excites me. I love to share this excitement with others and show them the best of New York.
Fun fact:
I'm an advanced certified scuba diver, I love the water and I love to travel. Put me on a beach or drop me from a plane anywhere (I have also skydived so you can just drop me anywhere, anytime) and I will have a great time
Sara Schoenwetter
Lawyer
Sunnyside Gardens, Queens
Best Open House New York memory?
Visiting Governors Island as part of the 2008 OHNY Weekend. We were allowed to roam around the grounds but few buildings were open, back then. The island had an air of abandonment that made it very intriguing to explore.
Favorite spot in New York City?
I love the bird's-eye views of the City that I get from a plane due to land at LaGuardia Airport.
I'm volunteering because…
I love sharing my affection for my hometown (I'm a born and raised New Yorker) with natives, transplants, and visitors alike. Volunteering gives me an opportunity to welcome people to some idiosyncratic New York place or piece of City history and share a moment of conversation.
Fun fact:
I am a contra dancer; contra dance is a form of American folk dance some describe as a cross between square dancing and swing dancing that is great fun and very easy to learn (two left feet are absolutely okay!).
Join Seth, Paola, Christian, Mary, Hal, and Sara this OHNY Weekend. Volunteer registration is open through Friday, September 13!